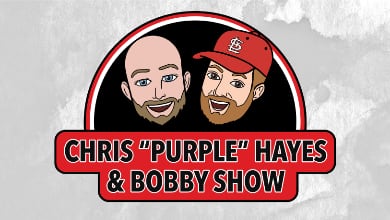 Episode #78 first laugh with Larry the Cable Guy, Arby's spicy sandwhich challenge, Dry January, Morning BJ, Super Bowl Matchups, Dumbass #1 Michaels provides Glitter attack, Top 6 List, App Betting, Death Pool 2022, Dumbass #2 Marriage always stick together, What we learned and one last laugh
Dumbass #1
Some criminals get their weapons on the black market . . . others just go to their local Michaels.
Two female roommates in their 20s were charged with FELONIES after they stormed into a man's house early Monday morning and threw a bunch of GLITTER at him.  It's unclear how they knew the guy or why they did it.
Would you eat this? Looks pretty good to us.
A Waffle House cook shared a clip of himself making a "heart attack burger."  It's a patty melt burger with bacon, hash browns, cheese, a fried egg, and chili.  A customer ordered it in 2019, and the cook says it's "absolutely phenomenal."
https://www.tiktok.com/@hotsoupandcracker/video/7048015988637453574