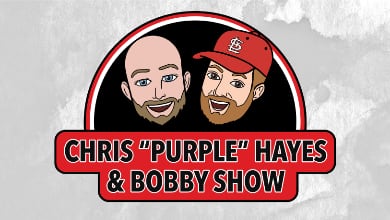 Dumbass of the Day #1
Here's the latest bad excuse from a drunk driver . . .A 45-year-old woman in St. Petersburg, Florida named Maria Jurgilewicz got pulled over around 2:00 A.M. on Sunday after a cop saw her drifting between lanes. She had alcohol on her breath . . . couldn't follow simple instructions . . . and was slurring her speech.  But she claimed she hadn't been drinking, and blamed it all on an EGG ROLL.  (???) She said she was eating an egg roll in the car, and that's what made her swerve. The police report doesn't mention any food containers or other signs that she'd actually been eating in the car.  But they did find a bunch of DRUGS. They found several types of pills, including opiates, and also a straw with a white residue on it. She's facing charges for drunk driving, possession of drugs without a prescription, and possession of a controlled substance.
Dumbass of the Day #2
Freedom means different things to different people.  But no reasonable person wants you to have the freedom to do ANY of this . . .A 44-year-old guy named Frank Towers got arrested in Minneapolis on Friday after he got naked at the airport . . . started PLEASURING himself . . . then got into it with a TSA agent and threatened to kill them.  And when airport police told him to stand down, he refused because, quote, "It's a free country." When they confronted him, he'd just picked up a stanchion post and was swinging it around like a weapon.  That's one of those things with a strap that they use to create lines before you go through security. He swung it around and THREW it at the agent.  Then the cops confronted him, and that's when he dropped the "It's a free country" line.  They eventually had to tase him. They didn't know about the nakedness until they checked the security footage later on.  They also found footage of him punching and headbutting TV screens, and he threw a chair at one point. He's facing felony charges for threats of violence and fourth-degree assault.
Thanksgiving tip in case you think you are done shopping. The top Thanksgiving items we'll forget to buy include cranberries, pie crusts, and potatoes.  And the item we're least likely to forget about is . . . the booze.
Sports Tragedy: The NFL's First Butt Interception Was Overturned by a Penalty
https://twitter.com/i/status/1460451524153253895
Imagine you just ordered food at a drive-thru in Fayetteville, Arkansas . . . and the person who pops out of the window to hand it to you is Snoop Dogg.  It happened to a couple of women last Wednesday at a place called Raising Cane's.
https://www.tiktok.com/@bellenashh/video/7029095543167061253?sender_device=pc&sender_web_id=7031284854798239238&is_from_webapp=v1&is_copy_url=0