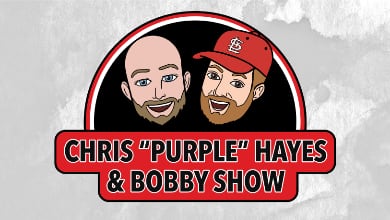 Episode #57 on the show your Christmas Tree could win you cash, We ruin Christmas Movies, Morning BJ, 24 Second Shot Clock Sports, Alexa has a Super Mode, Daily Dumbass - Big Snake Told Me To Do it, Top 6 List - You Start to Appreciate 43, Burp Battles and World Record, PSA for your Pitts, Not Headline News, Lauri Lyerla from Neosho Chamber of Commerce, Daily Dumbass - Topless Nutcracker, What We Learned and One More Laugh
WORLD RECORD BURP
https://twitter.com/GWR/status/1465744433287204879?ref_src=twsrc%5Etfw%7Ctwcamp%5Etweetembed%7Ctwterm%5E1465744433287204879%7Ctwgr%5E%7Ctwcon%5Es1_c10&ref_url=https%3A%2F%2Fwww.wisebrother.com%2Ftcs%2Fstory%2F158020
PSA FOR YOUR PITTS
There's a big spray-on deodorant recall after a lab found dangerous amounts of a chemical linked to leukemia.  The only brands under recall right now are Old Spice and Secret.  But they also found potentially dangerous amounts in aerosol deodorants made by Tag, Sure, Equate, Suave, Right Guard, and Brut.
ALEXA SUPER MODE?
DUMBASS #1
A Playboy model was kicked out of a mall in Miami for wearing nothing but body paint and pretending to be a nutcracker.  Here is Francia James in the mall asking people to take some free nuts for "No N*t November".
DUMBASS #2
A guy in Louisiana got arrested for trying to break into his neighbor's house yesterday . . . and he told cops that a "BIG SNAKE" told him to do it.  He also admitted he smoked a bunch of crack less than an hour before it happened.