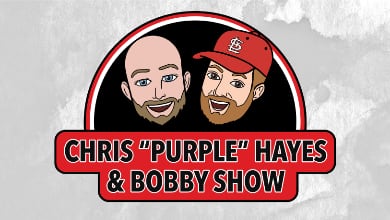 DUMBASS #1
Anyone who lived through the '80s remembers McGruff the Crime Dog and his catch phrase, "Take a bite out of crime."  But sometimes crime takes a bite out of YOU . . .A bunch of women were brawling outside a bar in Louisiana on Friday, and the cops had to break it up. One of the women was a 36-year-old named Michelle Smith.  A when one of the cops stepped in to stop the fight, she latched onto him . . . and bit his EAR off. According to police, she bit a, quote, "large portion of [his] right ear COMPLETELY off," then fled the scene.  Last we heard, they were still looking for her. They issued a warrant for her arrest and plan to charge her with second-degree battery once they catch her. The cop was taken to a hospital.  It's not clear if doctors were able to sew his ear back on or not.
DUMBASS #2
This story hits home, because it happened to one of our own:  A radio host in L.A. named Lisa Stanley had to reach out to DoorDash and complain, after a female driver delivered her food . . . then DEFECATED in a TRASH CAN in the lobby of her apartment building. It happened on Friday, and Lisa didn't know about it until someone else in her building said there was a serious mess in the lobby. She posted security footage on Twitter, and it looks like the DoorDash lady partially MISSED the trash can.  Or at least, part of what she left behind ended up on the rim. DoorDash responded to Lisa's complaint and said the driver was, quote, "no longer able to deliver with DoorDash."  They also refunded her order . . . gave her $20 in credit . . . and returned the tip she'd left. They responded again after video of it hit Twitter and called it "unacceptable."  They also said they'll cooperate if cops get involved, but we haven't heard of any charges yet. Lisa isn't sure if the woman was having a bathroom emergency or what, but says she might have let her use an ACTUAL bathroom if she'd just asked. She thinks it was especially gross, because the woman may have gone and delivered someone else's food right afterward.
https://twitter.com/i/status/1460613249657761795
**Have you been using antiperspirant wrong your whole life?  You should really be using it at night, not in the morning.  You sweat less while you're asleep, which gives the active ingredients more time to absorb into your skin.  Most types are meant to last 24 to 48 hours, so it'll still work the next day.
**  CAROLE BASKIN believes her missing husband Don Lewis crashed a plane in the Gulf of Mexico.  She says he wasn't licensed to fly, but he did anyway, so he had to sneak his flights.  So there wouldn't have been records.