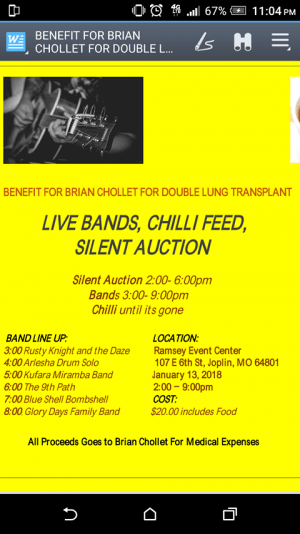 There's going to be a benefit Saturday (1/13) for a Joplin man dealing with health issues. Kelly Chollet tells News Talk KZRG her husband Brian has been dealing with emphysema for the last ten years.
"He had just come to a point that we're going in to do a lung reduction.  By the time we got to St. Louis, they said that he needed a double lung transplant in order to..basically survive."
On Saturday, there will be benefit for Brian at the Ramsey Event Center at 107 East 6th Street in Joplin starting at 2pm. There will be a silent auction, chili will be served and six different bands will perform. All the proceeds will go toward Brian Chollet's medical expenses.