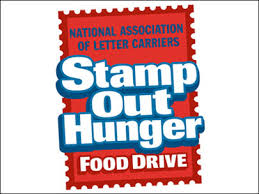 On Saturday (5/14), you local mail carrier will be collecting food as part of the National Association of Letter Carriers' annual Stamp Out Hunger campaign. Southwest Missouri food drive coordinator Tony Wills tells News Talk KZRG what you need to do.
"We're just asking that they collect and bag non-perishable food items and place it out by their mailbox."
Wills says you shouldn't leave food in glass containers. If you get your mail at a post office box, there will be containers at your post office to drop off food.
How much food was collected locally last year? "Last year our branch, which covers all of Southwest Missouri, got over 37,000 pounds donated."
Wills says nationally, over 70,000,000 pounds of food was donated. All the donated food will be given to local food shelves.