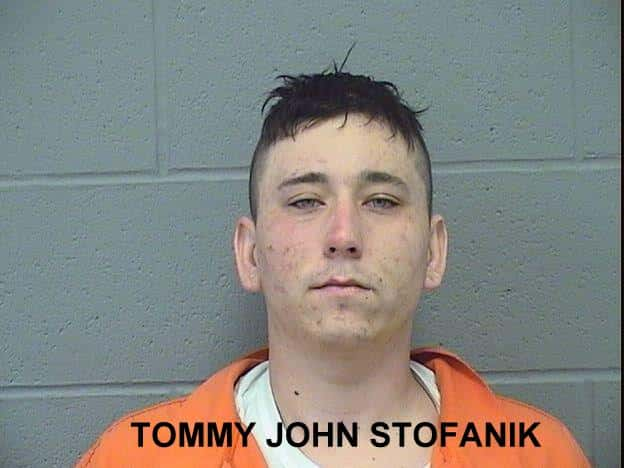 A Pittsburg man is in custody on a series of charges after leading Crawford County Deputies on a chase early Monday. Around 4am a deputy found the suspect vehicle near Arcadia. A chase ensued. Crawford County Sheriff Dan Peak tells News Talk KZRG one way the suspect tried to get away.
"And one point, (he) actually turned around on the Deputy and attempted to ram him as he continued past him."
The suspect was finally stopped east of Girard. 24-year-old Tommy John Stofanik of Pittsburg was arrested for aggravated assault, felon possessing a firearm, fleeing and eluding, reckless driving, possessing stolen property, and possession of a controlled substance, hallucinogens, and drug paraphernalia.
The car Stofanik was driving had been reported stolen from a Fort Scott dealership. Stofanik is being held on $10,000 bond with another $5000 bond for burglary charges out of Frontenac.