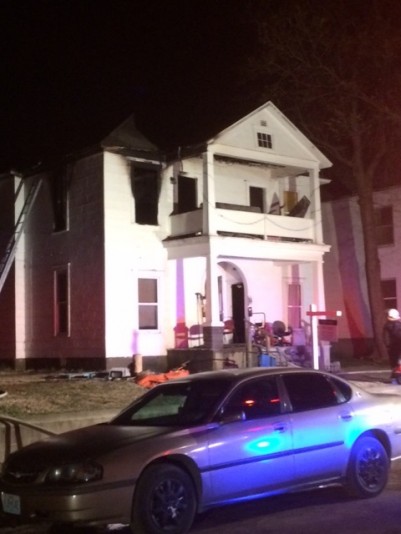 Joplin firefighters were called to an apartment fire around 10 Tuesday night (3/1). When they arrived at 812 Pennsylvania, they found a fire in an upstairs apartment. News Talk KZRG asked Joplin Deputy Fire Chief Andy Nimmo if anyone was injured.
"We've got one civilian injury that was transported to the hospital by METS."
Nimmo says four families–nine adults and two children–were displaced by the fire. No word yet how the fire started.